XT Content Management System
A powerful, easy to use content management system for web developers.
•
Easy to Install & Easy to Use
•
Flexible Web Design Integration
•
Powerful CMS FeatureWe s & E-Commerce Functionality
•
Optimized Performance & SEO
E-Commerce Shopping Cart System
Run an e-commerce website complete with
full shopping cart system allowing you to
easily sell your products online.

Customer / User Management
User accounts, regsitration and login
functionality. Setup user groups and restrict
access to certain areas of your website. Stay in
touch with your users/customers using the
built in mailer system.

Contact Forms
Easily add contact forms to any page using just
one simple tag.

Unlimited Pages & Content
Create and update as many pages, categories
articles and products as you want. With no
limtations you can efficiently run websites with
any number of pages or products.

Remote Admin Access
Update website content easily from any
location using your favourite browser.
Supported browsers include Firefox, Internet
Explorer, Opera and Chrome.

Content Management & E-Commerce
XT-CMS is a self-hosted PHP CMS with built-in ecommerce shopping cart functionality. The CMS allows you to easily add web pages, make
blog posts, update content and sell products on your website.
With XT-CMS, Web designers can offer their clients a powerful and easy to use CMS for their websites.




Blogging
Keep your website fresh and up to date with
your latest news and blog content. Allow users
to comment on your posts with moderation
options.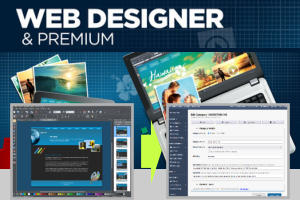 Web Design Freedom
XT-CMS doesn't require you to change your web design methods, instead
you simply insert special tags and class names into your existing web page
designs where you want to display dynamic content.
The CMS works with frameworks such as Foundation, Bootstrap and
Materialize and also works seemlessly with WYSIWYG web design programs
such as Xara Web Designer, CoffeeCup Site Designer and Adobe
Dreamweaver. Combine the speed and design freedom of your favourite
framework or web design software with a full featured CMS. It's the best of
both worlds!
GET STARTED
Download the CMS and install and run on your own website's hosting server.
(PHP 5.x / PHP 7.x required)
Works with

Xara Web designer
& other popular web design software.